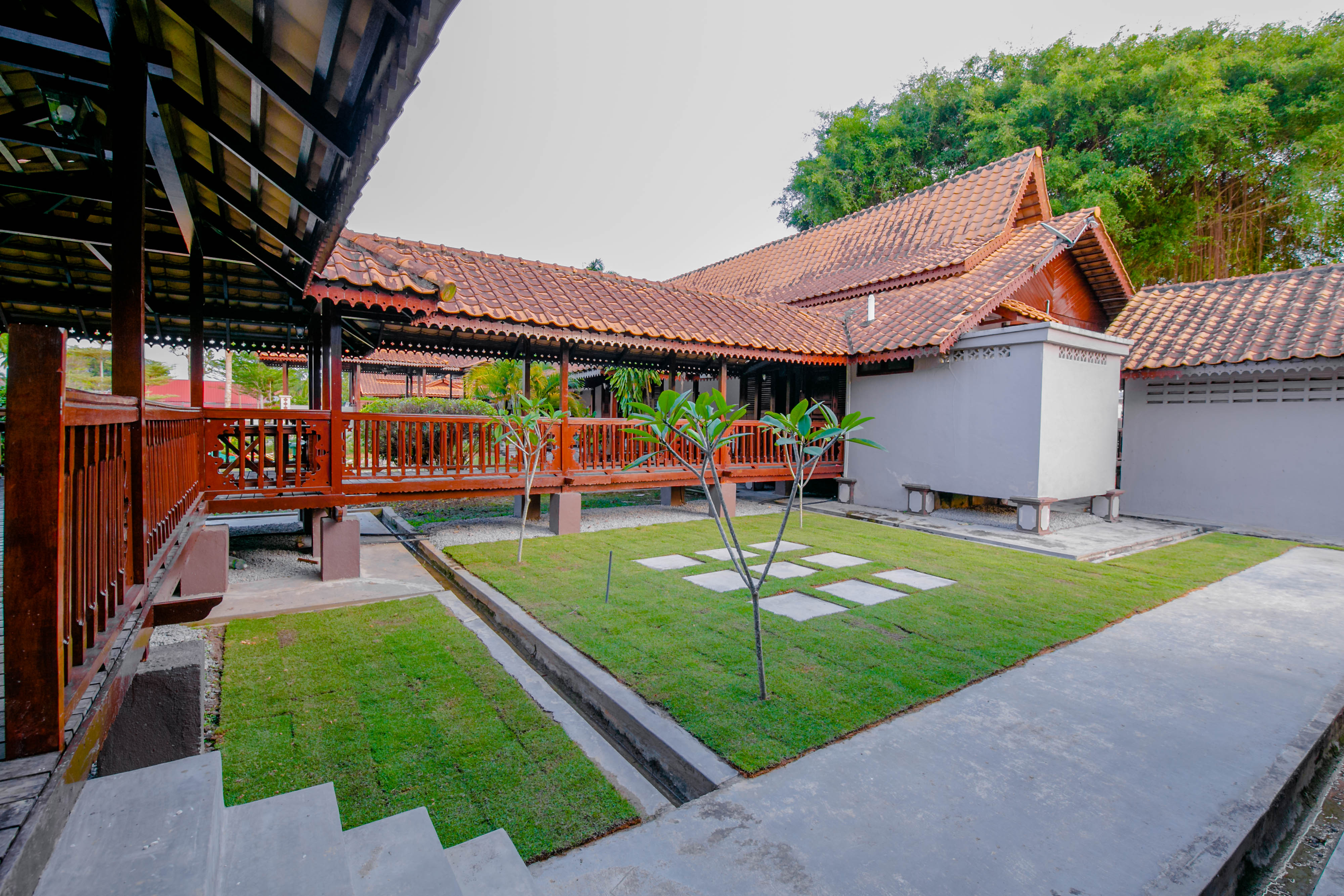 Your home away from home
Our Seri Chendana Resort is your home away from home. With its bedrooms, balcony & its own front yard, it makes for a very comfortable stay for a family. Seri Chendana has 3 types of rooms. Many previous customers come back to host family days here. If you prefer a house with a more traditional ambiance, Seri Chendana Resort is for you!
Seri Chendana Resort was built from wooden materials for an authentic traditional Malaccan home where it resembling Melaka House (Rumah Melaka) in Bukit Katil, and has its own private parking space and a hangout area perfect for family barbeques. The buffet restaurant provides both local and western cuisine.
TERMS AND CONDITION
Before payment made, please double check and make sure all details are correct:
Room rates will be charged upon confirmation
No changes on Check-in dates
Check in time at 3.00 pm and check out time at 12.00 noon.
RM50.00 cash for safety / refundable deposit will be collect upon check in
Early check in charges is RM30.00. Depends on rooms availability
Late check out charge is RM20.00 for 1 hour. Depends on room availability
Smoking is not allowed
Pet is not allowed
24 hours reservation services
All rate quoted are exclusive of RM2.00 Heritage Charge. Guest need to pay at the counter upon check in
Tourism Tax for foreigner RM10.00 per room and per night. Guest need to pay at counter upon check in.
Cancellation Policy:

Partial Refund (50%): For cancellation made 21 days before the arrival date
No Refund: For cancellation made within 21 days before the arrival date
IMPORTANT NOTES:
Sales & Service Tax for Rooms
The Malaysian Government has announced the removal of 6% SST, effective 1st Mar until 30th June 2021. Final price shown below excludes SST during this exemption period, but SST is included for stays from 01st July 2021 onwards.
Heritage Tax for Rooms
On 01 April 2012, the Melaka State Government imposed a mandatory RM2.00 nett Heritage Tax per occupied room per night for all hotel accommodation. This Tax may change without prior notice. Please note, effective 01 January 2015, Seri Chendana Resort will begin collecting this fee this Tax directly from our guests upon their check in.
Tourism Tax
Tourism Tax (TTx) will be exempted from 1 July 2020 to 30 June 2021, but TTx will be imposed by the Malaysia Government on non-Malaysian nationals or non-permanent residents holding a My PR card from 1 July 2021 onwards.